4x4 Suspension Kits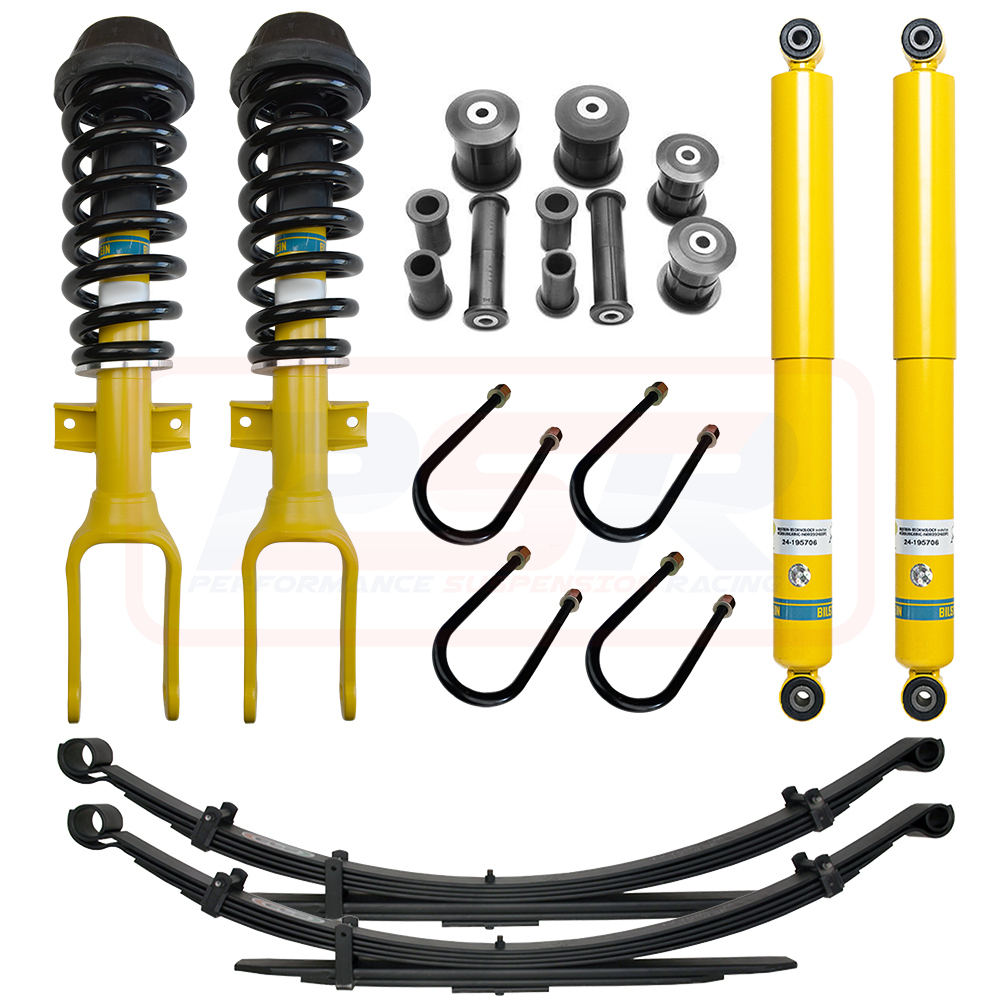 Tackle Even the Toughest Trails With Our 4x4 Suspension Kits
Are you looking for some extra clearance with help from 4x4 suspension kits? The manufacturer did their job equipping your vehicle with the creature comforts you want inside and the power under the bonnet, but ground clearance can prove troublesome at times. With a high-quality suspension kit, achieving the additional space you desire is easy. With other body lift kits, you can gain extra space for adding bigger tyres for tackling those most challenging offroad tracks.
At Driven Offroad, we recognised a need for a better online option for finding 4x4 accessories no matter where you live in Australia. Today, we're proud to provide a robust and reliable resource for finding kits that fit your vehicle and will deliver the added performance you need on or off the road. Let's look at the important facts to know when investing in one of these systems.
What You Should Know About 4x4 Body Lift Kits
There is an important difference to note between body lift kits and suspension lift kits. Although they both achieve similar results in some fashion, they aren't quite the same. Here's what to keep in mind as you shop for these products:
A body lift kit physically raises only the body of the vehicle, so you do not actually gain additional ground clearance. Lifting the body may allow you to fit large tyres which will increase clearance heights, however.

Suspension lift kits provide you with those precious extra inches of space, from one to three or more inches depending on the kit you purchase. If you only need an inch or two more for your applications, these are the right choice.

Make sure you carefully select lift kits designed and built for your specific vehicle, as the same parts may not work on another model.
When Buying 4WD Suspension Kits, Consider This
When you're certain you want a suspension lift rather than a body lift, you'll find you have many choices to make. Here are some of our top tips for making a smart purchase:
It is possible to get the best of both worlds by combining both a lift and suspension kit. Take care when choosing both to ensure compatibility.

Installing these kits is tricky and may require a professional's help, depending on how savvy you are. Take that into account ahead of time and do some research first to see what it takes to execute this upgrade.

Always look for quality and brand leadership, such as the Bilstein shocks and suspension kits we provide.
What You Stand to Gain by Choosing Driven Offroad
From Ford and Toyota to Holden and beyond, Driven Offroad is your one-stop resource for suspension and lift kits for almost any 4x4 make or model. With more competitive prices and highly responsive customer service, finding the products right for your next project is a straightforward process. Without the need to manage a physical storefront alongside our online presence, we're more capable of providing the in-depth insight you may need to choose what to buy. Start shopping now, or let us know if we can help.