4x4 Bullbars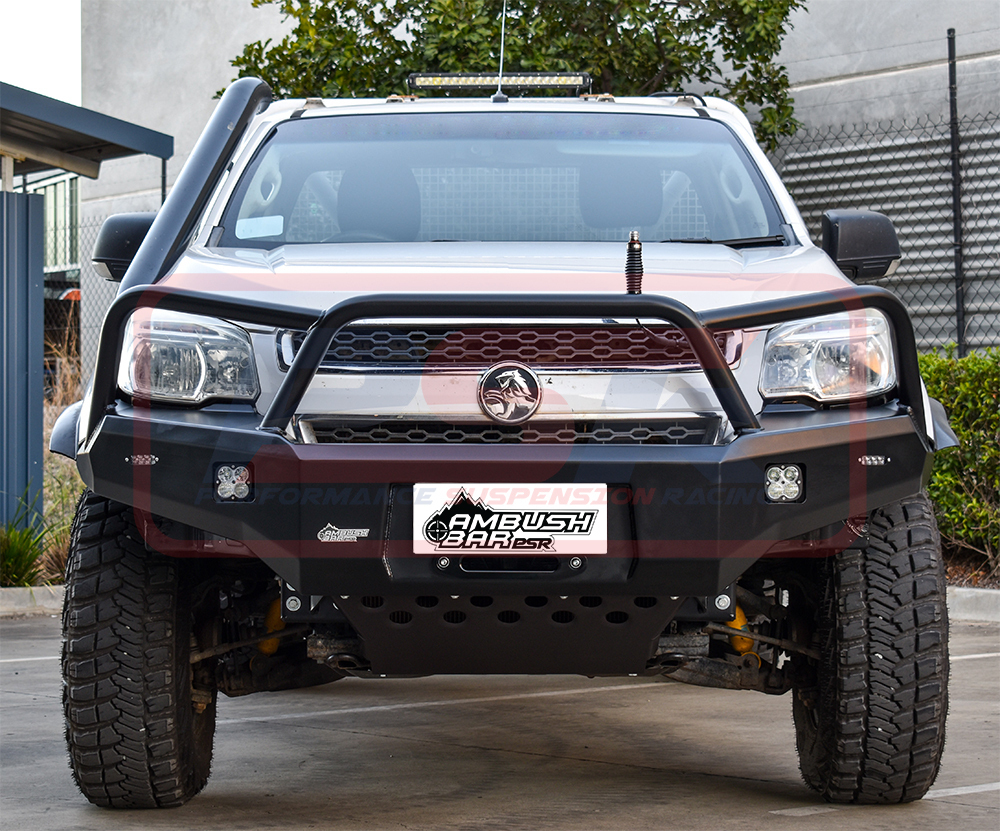 Equip Your Vehicle For Rugged Functionality With 4x4 Bullbars
Among the many accessories you can choose to use for modifying your 4x4, bullbars are one of the most popular. You'll often see this fabricated metal hardware attached to the front of 4x4s of all shapes and sizes, sometimes even those that don't stray off the asphalt very often. Should you invest in adding a bullbar to your vehicle? What can you do with them? Most importantly, where should you look to find one if you decide it's right for you? At Driven Offroad, we have many options for you to browse, with all the information necessary for making an informed decision. With years of our own experience, we're capable of sharing a thing or two about bullbars, too. What do you need to know?

What is the Purpose of 4WD Bullbars?
Whether you're new to the world of 4x4 driving or you've never had to consider the need for a bullbar before, take a moment to consider why they're so popular. What do you use these things for, and why?
Protect your 4WD engine from collisions with animals on the road. In a sense, this is where the bullbar gets its name. In the unfortunate event that you can't avoid a collision with an animal, the bullbar will keep your car safer.

Avoid hazards posed by boulders, branches, and more when offroading. Just as the bullbar safeguards your engine from animal strikes, it provides much-needed impact resistance when you're bouncing around off the road.

Extract your 4WD when it gets stuck. Properly installed, bullbars make excellent winch attachment points for drawing your vehicle out of tough spots.
What Sets Driven Offroad Apart Regarding 4x4 Bullbars?
Choosing a resource for these handy modifications means looking for quality and reliability. After all, you need to be able to trust that your bullbar will stand up to heavy-duty scenarios in the real world. What makes us the right choice?
We stock dozens of options so you can easily find the bullbar that fits your vehicle, whether it is a Holden Colorado or a Toyota Landcruiser. Why search multiple shops when you can find it all right here?

We go out of our way to find different kinds of bullbars for each vehicle, with different shapes, sizes, and material compositions, to make customising your choice as easy as possible.

Our team is here to help you determine which bullbar is best for your vehicle if you aren't sure, making the buying process less stressful. We respect your investment.
Why Driven Offroad is a Cost-Effective Option for 4WD Bullbars
At Driven Offroad, we only operate an online storefront. Without a physical location and the need to cover costs from rent to electricity, we're able to provide a much more responsive and value-enhanced service to our customers. We pass along the savings so you can enjoy quality bullbars and other hardware without draining your entire hobby budget. Find the bars that fit your vehicle, and don't forget to explore additional options, such as winching hardware. Place your order today for an "ASAP" shipment, or give us a call with your inquiries.